1. Charge your hearing aids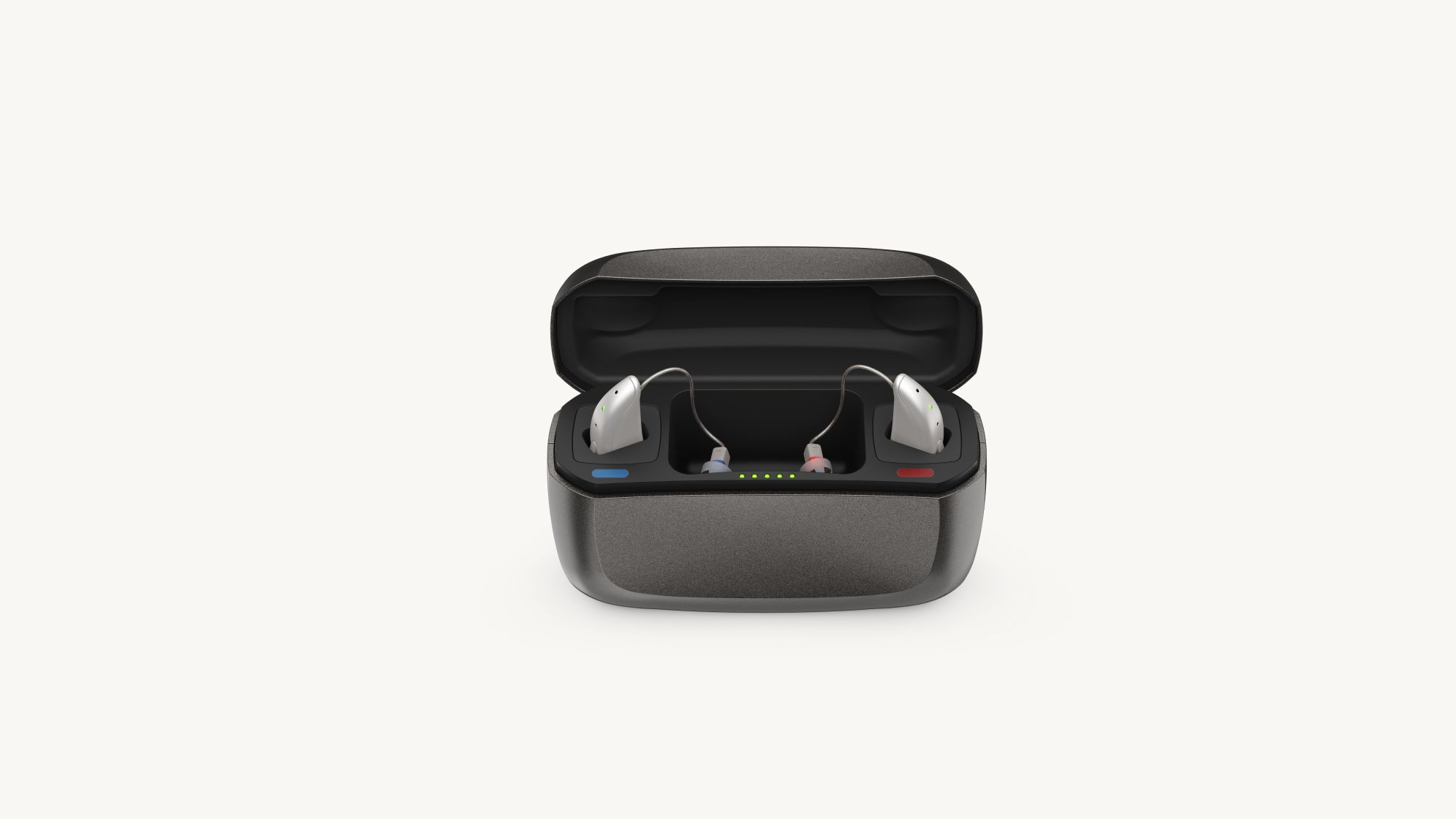 LED pulses = still charging
LED solid = fully charged

1
2
3
4
5

Hearing aid battery level
Place your hearing aids in the corresponding charging bay. Match left (blue) and right (red). Close the lid.
When the hearing aid LED light pulses, it's charging. When solid, it's fully charged. A full charge is about 30 hours of sound.
The five LEDs in front show your hearing aids' battery level. After 10 seconds, the lights will turn off as your hearing aids continue to charge.
Pro tip: You can still wear your hearing aids even if they aren't fully charged.
Many folks charge their hearing aids at night, just like your phone.
2. Charge your case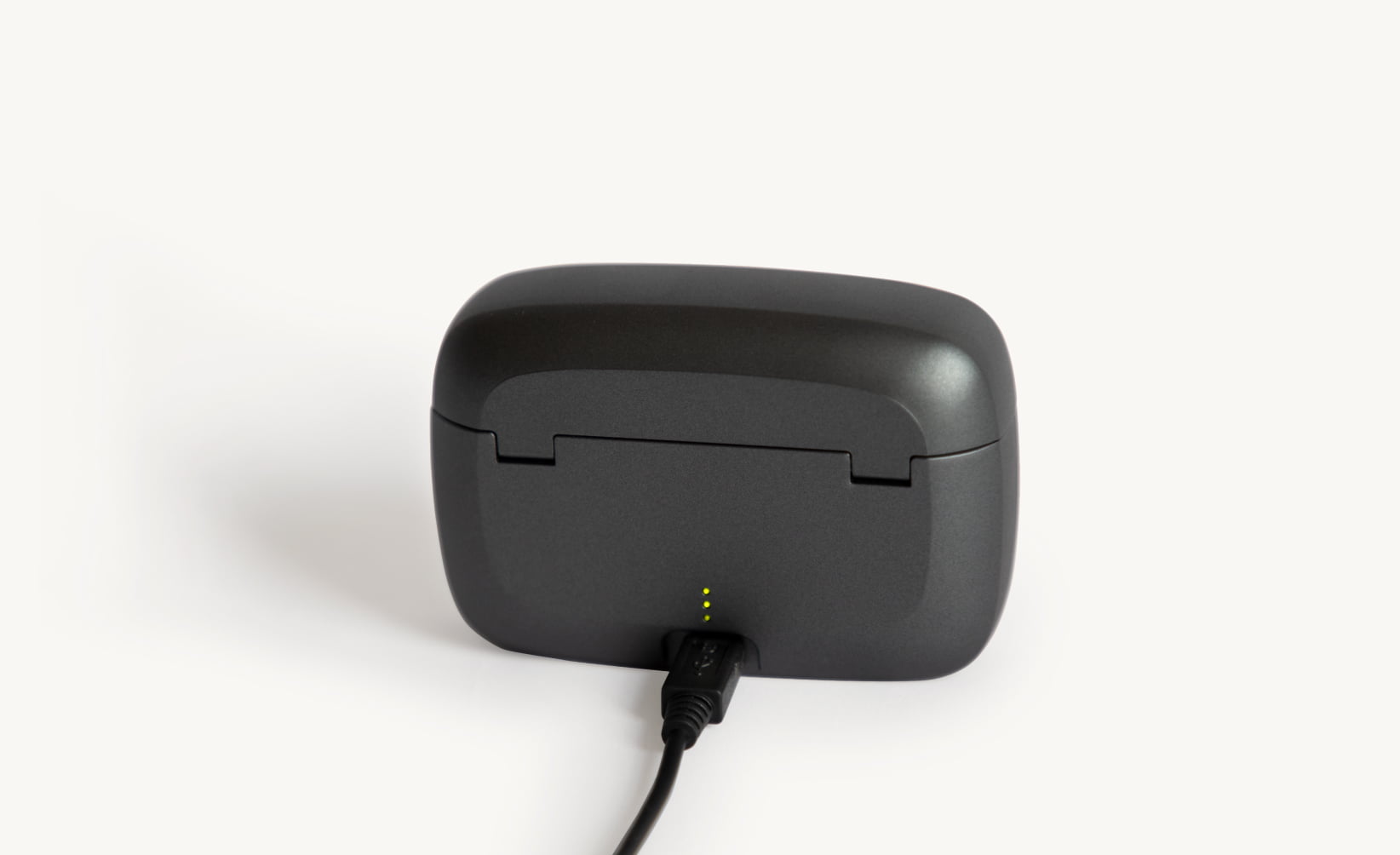 1
2
3

Each light represents 1 full charge
Plug the power adaptor into an outlet, then connect the cable to the charging case. You can charge your hearing aids at the same time.
Your case can hold 3 full charges, and the 3 LEDs on the back show how many charges your case currently has. A full 3-hour charge = 30 hours of sound.
Pro tip: When not wearing your hearing aids, store them in the case to keep them safe and charged.
3. Turn on or restart your devices
Your hearing aids turn on automatically when you remove them from the case.
If you need to restart your hearing aids, place them in the case, check that both lights are on, wait 10 seconds, then remove them. Later, this will come in handy when you pair them to the Jabra Enhance Select app.
Pro tip: You can also turn your hearing aids on and off manually by holding down the buttons for 5 seconds.
Need help setting up your hearing aids? Our team is on standby.