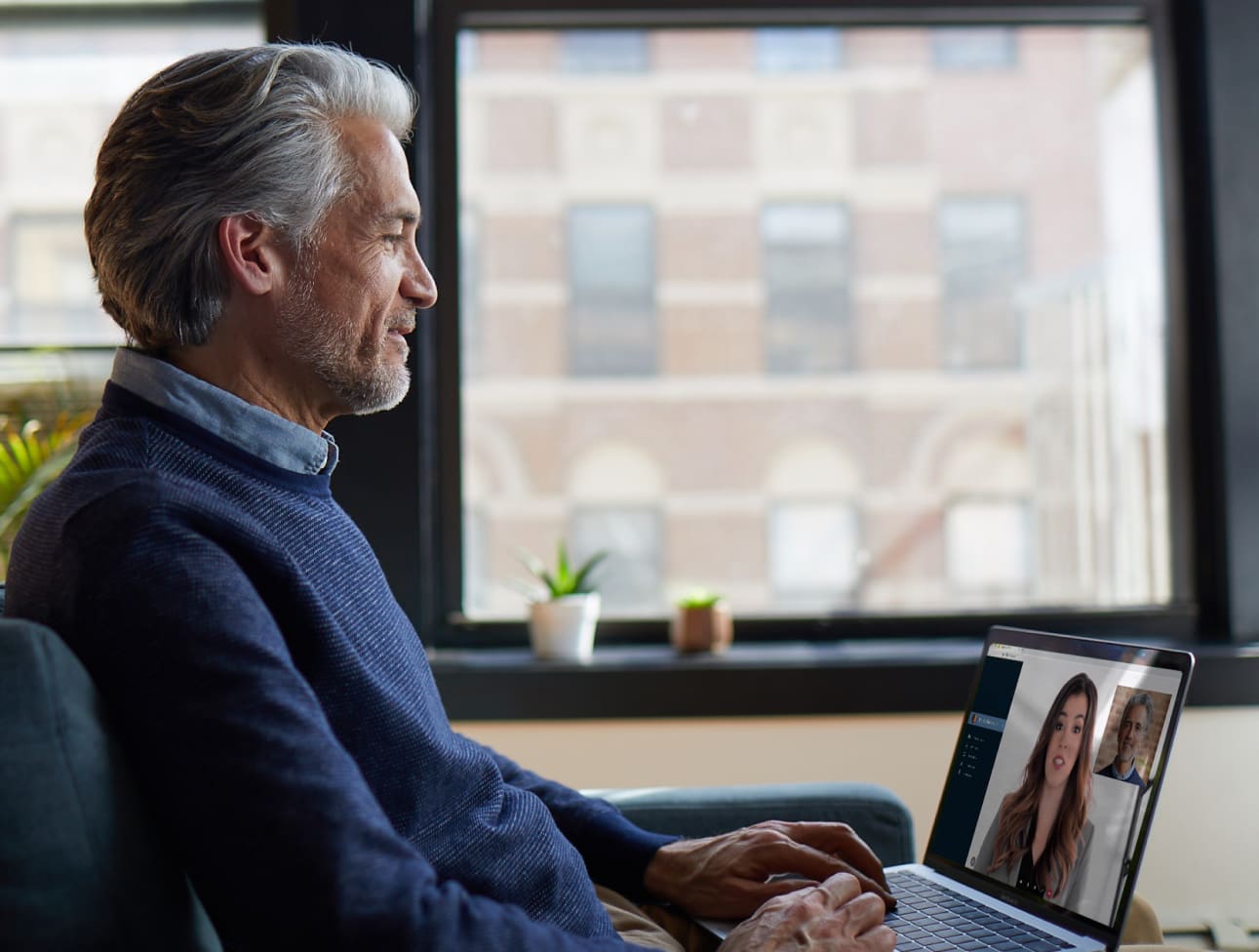 Professional care included with Premium Package
The Enhance Select Premium Package includes three years of remote follow-up care along with easy adjustments through our app — way more convenient (and affordable) than repeated office visits.
If you are interested in purchasing Enhance Select hearing aids and want to learn more, talk to us.
All-access pass to better hearing
Programmed for you

We use our hearing test to custom-program your hearing aids to your personal hearing ability.

Continuous care

Whenever you need, video chat with a licensed hearing specialist one-on-one to address your hearing needs.

On-the-go adjustments

Wherever you go, our Audiology Team can adjust your hearing settings for you in the app.
Jabra Enhance makes hearing care easy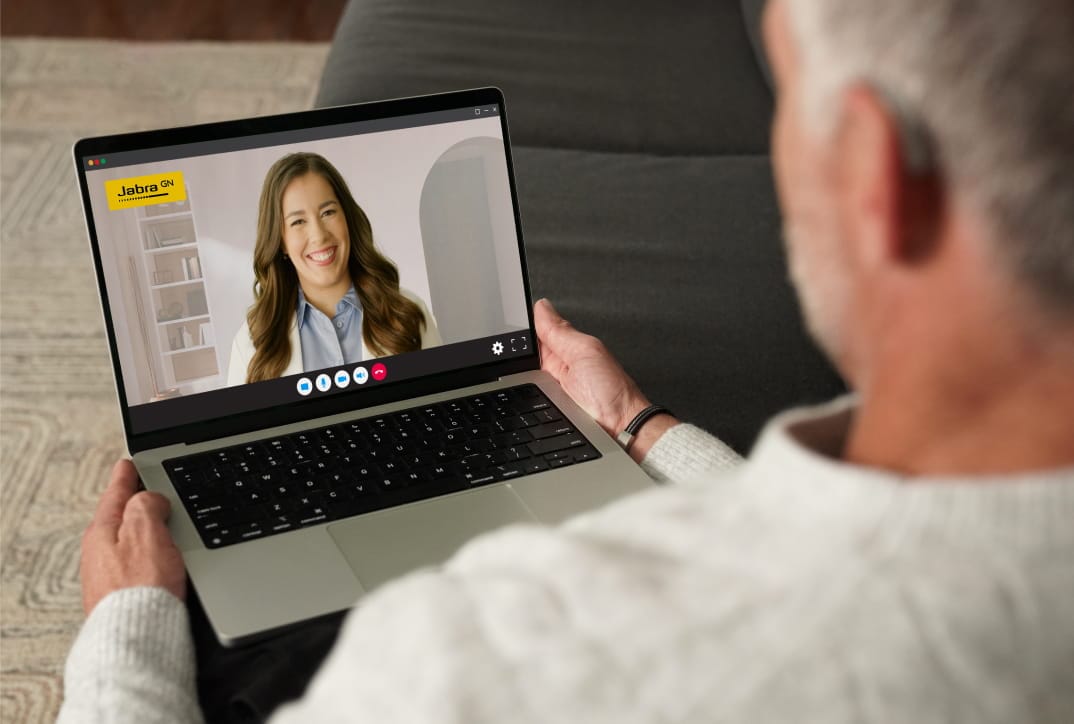 3 years of follow-up care
Easy access to our helpful Audiology Team comes with every Premium Package purchase. No other online hearing aid company will guide you like Jabra Enhance.
Get the hearing care that you want without racking up bills.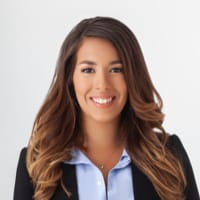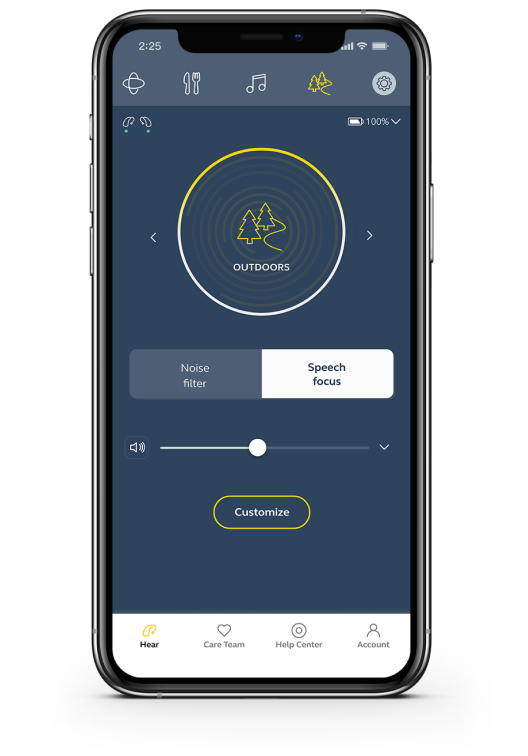 On-demand care for your busy life
Quick adjustments in changing environments puts you in control of your hearing.
Having issues? No need to fiddle behind the ear. Tweak the device with our easy-to-use app.
When you need assistance, request one of our licensed hearing specialists to adjust your settings wherever you are.
Hey, I'm hearing a lot of background noise when I'm out to dinner. Can you help?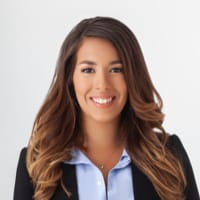 Hi Angelica! I'm here to help. Let's make some adjustments to your hearing aids.
We'll work with you to get it right
Walk you through setup step-by-step to ensure hearing aid wires and domes fit comfortably.
Expert adjustments for your current noisy environment—not the quiet doctor's office, three days later.
Reassess and reprogram your hearing aids over time based on changes in your hearing or health conditions.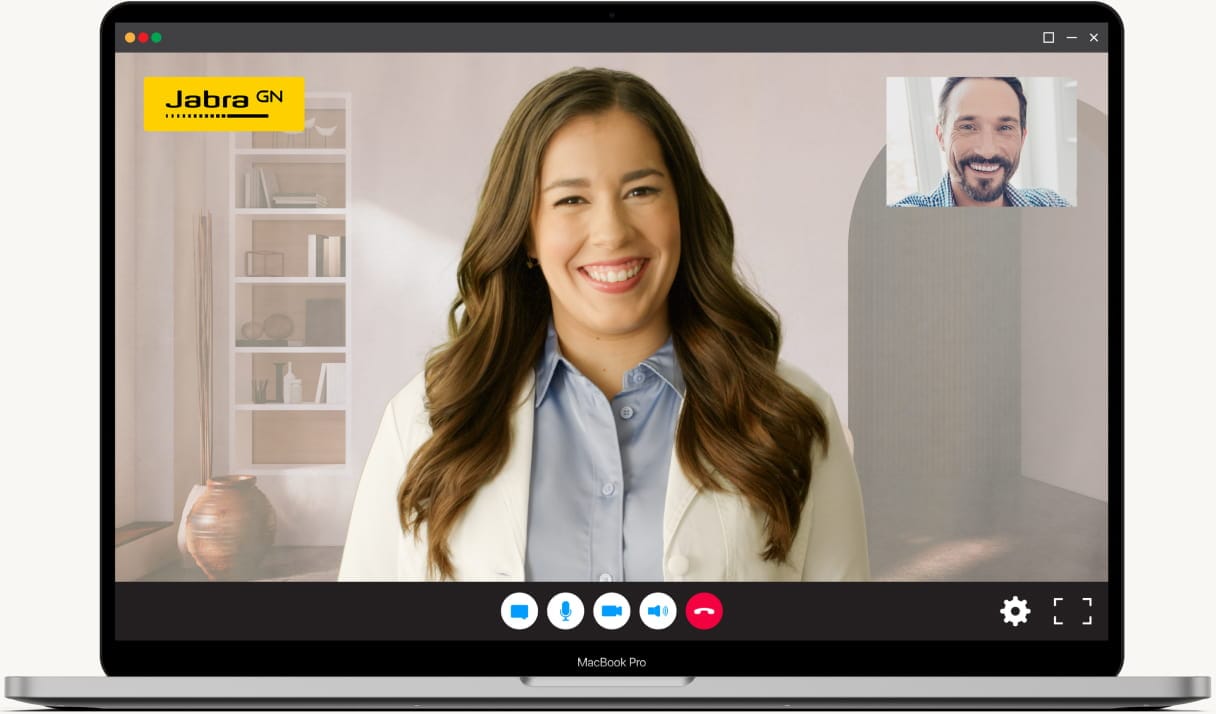 No special equipment needed
If you can FaceTime or Skype, you can connect with our Audiology Team. Promise. All you need is a phone or tablet with high-speed internet.
Download our app so you can make your own hearing adjustments or connect with our team in two taps.
Follow-up care: The secret to better hearing
Professionals get results

We have a team of licensed professionals who are dedicated to producing better hearing outcomes.

Getting to know you

Your licensed hearing specialist will work with you one-on-one to adjust your settings and meet your personal hearing goals.

We've got your back

In addition to technical support and troubleshooting with our Customer Support Team, 7 days a week, you also get 3 years of remote care with our Audiology Team.
Your ears are in great hands
Jabra Enhance's audiology leadership and advisory board are globally recognized and trusted experts in hearing research, care treatment, and technology.
Audiology Dream Team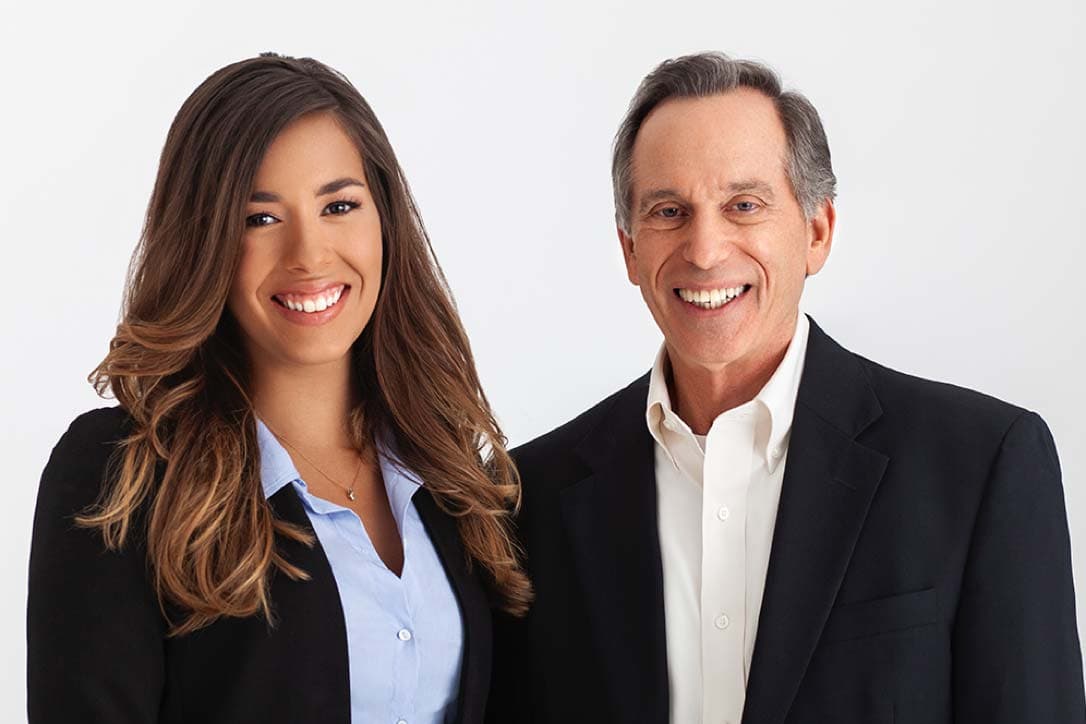 Our Head of Audiology Research, was formerly the Director of Research at the US Army Audiology & Speech Center. His work in hearing research has improved the lives of people around the world.
Our Head of Clinical Audiology, , received her Doctor of Audiology degree from St John's University. She's deeply committed to delivering high-quality care and education to patients on a daily basis.
Dr. Callahan leads our in-house team of licensed Audiologists and Hearing Aid Dispensers — innovators in the field dedicated to delivering exceptional care to customers across the country.
Advisory board
Our team of experts advises Jabra Hearing on the best clinical and audiology processes and initiatives.
A methodology you can trust
Based on years of research showing online hearing tests and online treatment can be just as effective as in-person doctor's visits for most people, our prestigious audiology board developed our own online test and treatment program that has earned rave reviews. See for yourself: try Enhance Select hearing aids with our Premium Package risk free for 100 days.